Your ads will be inserted here by
Easy Plugin for AdSense.
Please go to the plugin admin page to
Paste your ad code OR
Suppress this ad slot.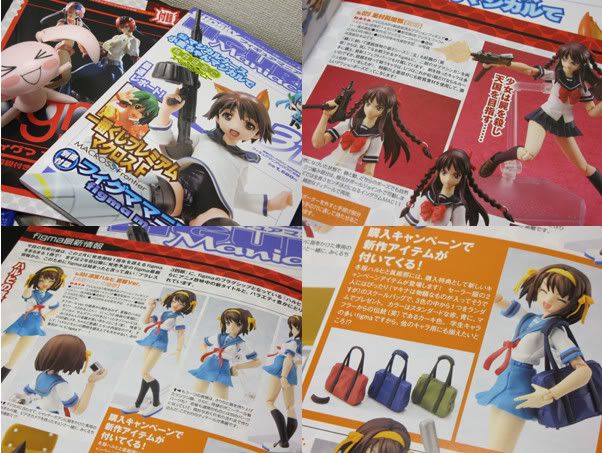 Image from a post by gits_sac at dannychoo.com.  Looks like we're getting Summer Clothes Haruhi figma and Shikabane-hime figma, and a Strike Witches PVC.  Looks like Haruhi will either come with a bag or is promoting figma school bags.  It also looks like she will come with a digicamera, not to be outdone by Kyon's camcorder.  Shikabane-hime looks to come with a SMG and  her braids look to be posable as well!  We will defeinitely be keeping you posted!